Upcoming walks
Sunday Afternoon Walk
Sunday 18th April 2021 in Knebworth – 5 miles
THIS SUNDAY WALK IS NOW FULLY BOOKED
Wednesday Short Walk
Wednesday 21st April 2021 in Preston – 5 miles
ONE PLACE AVAILABLE ON SHORT WALK
Wednesday Long Walk
Wednesday 21st April 2021 in Guilden Morden – 7 miles
THIS LONG WALK IS NOW FULLY BOOKED
Sunday All Day Walk
Sunday 25th April 2021 in Flaunden – 10 miles
Wednesday Short Walk
Wednesday 28th April 2021 in Shenley Park – 4 miles
THIS SHORT WALK IS NOW FULLY BOOKED
Wednesday Long Walk
Wednesday 28th April 2021 in Ardeley – 7 miles
Following Government guidelines, these walks are only open to members who book in advance and will consist of 6 people including the leader.
To book a place on the Short Wednesday Walk call Howard Norfolk on 07768 703201
To book a place on the other walks call Peter Cleasby on 07810 774094.
Please Click Here to read how the Mid Herts Footpaths Society is organising these walks.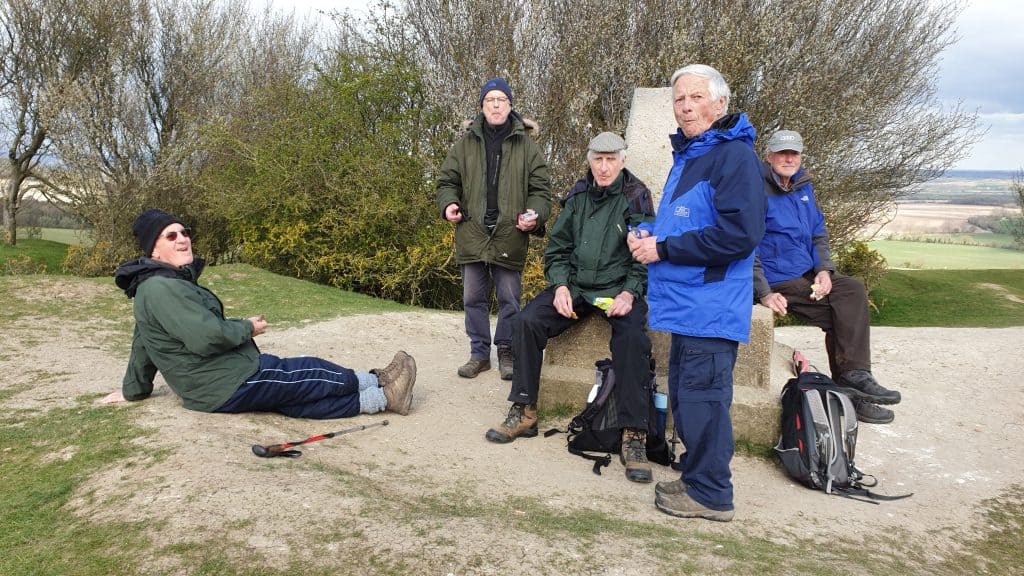 Long time member, Tony Tomlinson leading his last Long Walk around Hexton on Wednesday 7th April 2021
---